Quality Ready-Mix Concrete, Customized
Each of our ready mixed concrete plants features a state-of-the-art computer system, which controls a 10-cubic yard dry batch plant. This complex process ensures our clients receive perfectly mixed concrete every single time.
We operate concrete plants throughout Virginia, and with more than 35 concrete mixers, we have the necessary equipment to mix, transport, and pour our quality concrete correctly. Our knowledgeable staff works with clients to design and create the perfect mix, so you'll often find us on-site testing batches for quality control.
Concrete Capabilities:
Ready-mixed concrete
Roller compacted concrete
Pervious Concrete
Portable concrete plants for on-site manufacturing for large projects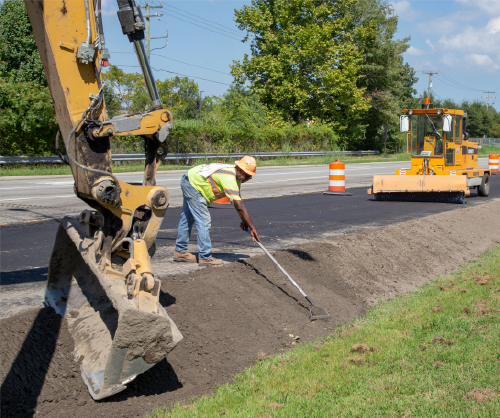 "On our current projects, which included different phases of asphalt, turning lanes, walking paths and street paving, Branscome performed all of these different phases in a timely manner with great workmanship."
Calvin Stanley
Stanley Construction Co.