Starting Your Road and Highway Construction Off Right
Our experience in projects spans a full spectrum, ranging from 16-acre building pads to complete infrastructure for a 30 acre mall site to several hundred acre port improvements.
Our excavation and grading crews understand the importance of preparing a site correctly before surface construction takes place. Branscome owns and operates a substantial inventory of specialized grading and utilities equipment including bulldozers, excavators, loaders, motor graders, pans, and back-dumps.
Branscome's engineers can analyze soil samples, making the most economical recommendations for additives such as Portland cement, sand, or quicklime. If necessary, we can replace unsuitable areas with materials from our nearby borrow pits, which include gravel, sand, crushed stone, and more.
Our excavation and grading services include:
Rail
Ports
Airports
Roads & Highways
Distribution Centers
Mixed-Use Development
Subdivisions & Residential Communities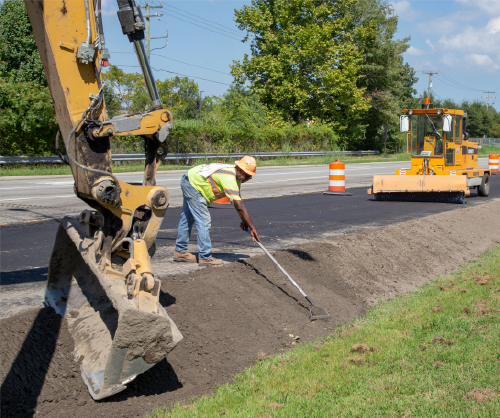 "Branscome is reliable, safe, and always has the clients interest in mind."
Excavation & Grading Projects